8mm BORESCOPE CAMERA
iRis DVR 5
8mm Videoscope
Flexible 8mm Video Borescope
4mm, 6mm, and 8mm Borescope Prob Diameters

8mm Videoscope
iRis DVR 5 Flexible Compact Videosope System with 8mm Borescope Camera
Extremely compact dimensions, minimal weight and optimal handling are the outstanding attributes of the iRis DVR 8mm Videoscope (8mm borescope camera) System by IT Concepts.

iRis DVR 5 - Flexible 8mm Videoscope System
Inspections in remote or inaccessible areas of the harsh industrial environments now are feasible in no time and with an undreamed easiness. Only little efforts and the iRis DVR 5 compact flexible 8mm videoscope (available with 4mm, 6mm, and 8mm borescope probe diameters) is ready for use within seconds. You can move the distal end to any desired position fast, easy and precisely, thanks to the approved tactile 4-way articulation of up to 180°. Adjustable and interchangeable objectives with different fields of view, f-stops and working distances as well as the high brightness of the LED light source guarantee that you don't miss any detail on the 5" high resolution TFT display. The integrated, changeable and rechargeable high power batteries assure 2 hours of operating time. The balanced handle - designed for ease of use operation - allows long and effortless working. With diameters of 4mm, 6mm or 8mm borescope cameras and lengths from 1.5m to 7.5m the iRis DVR leaves nothing to be desired.

The iRis DVR Inspection System is a "ready-to-go" Video Kit which includes the iRis DVR Inspection System specified by articulation, diameter and working length of the following list and all necessary basic accessories, as one battery and one Objective (except for 4mm), Charger and Neck-Holder. It comes in iRis Case (up to 5m length, IATA Standard) or iRis Caseplus (from 6m length, non IATA).

8mm Borescope with 4-way Articulation
ADVANCED IMAGING TECHNOLOGY 
4-Way Articulating Borescope Camera
4-way articulating video borescope for complete 360-degree field coverage in all of your borescope and videoscope applications
Articulation mechanism with true Tactile Feel

Chip in the Tip Advanced Optics & Imaging Technology

Cold and brilliant fiberoptic or LED in the tip support IT Concepts new and innovative FOLED illumination technology

Individually configured for your needs
MORE 8mm VIDEOSCOPES, 8mm BORESCOPES, AND 8mm FIBERSCOPES
Mobile, stationary, combinable & expandable, compact & modular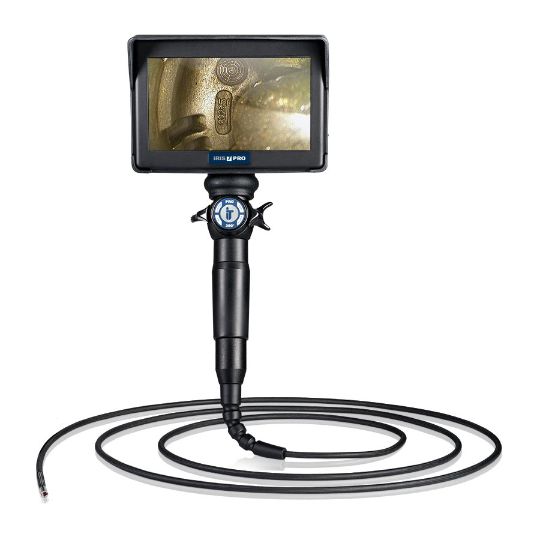 Compact Videoscope
Probe Diameter: 4 - 8mm
Length: 1.5 - 7.5m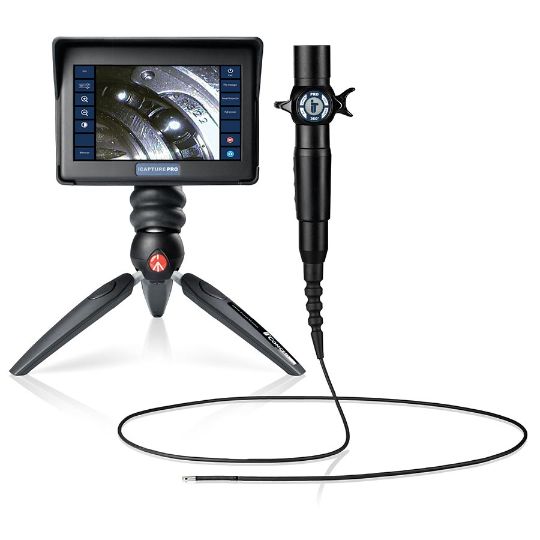 Modular Videoscope
Probe Diameter: 4 - 8mm
Length: 1.5 - 7.5m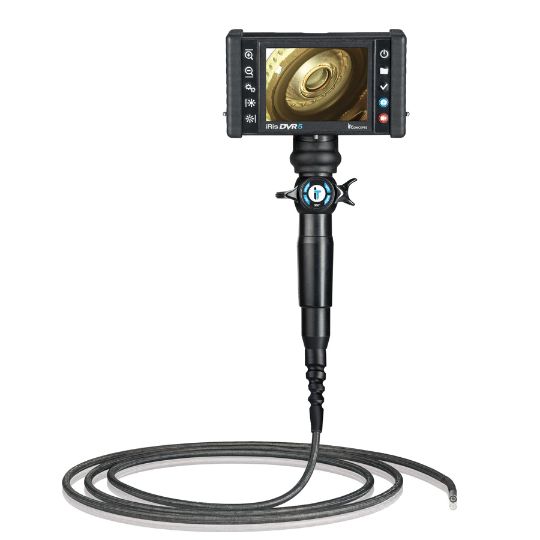 Compact Videoscope
Probe Diameter: 4 - 8mm
Length: 1.5 - 7.5m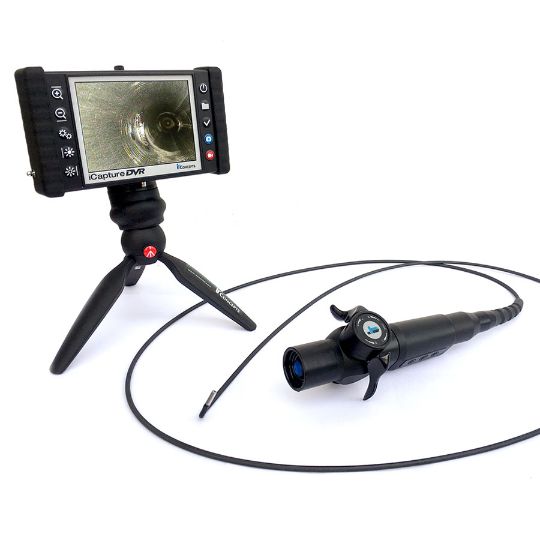 Modular Videoscope
Probe Diameter: 4 - 8mm
Length: 1.5 - 7.5m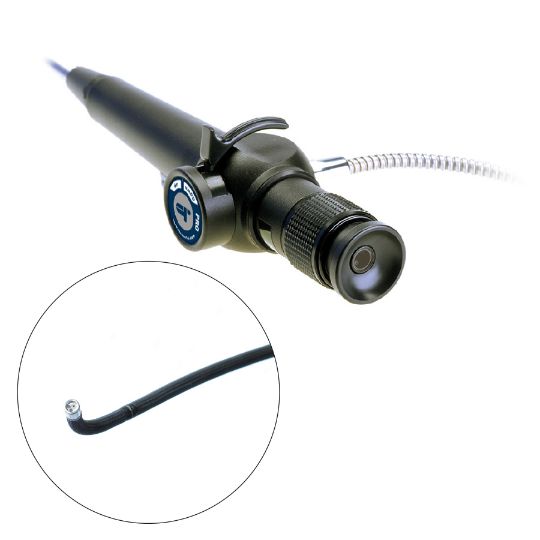 Flexible Articulating Fiberscope
Probe Diameter: 2.4 - 8mm
Length: 0.4 - 2.7m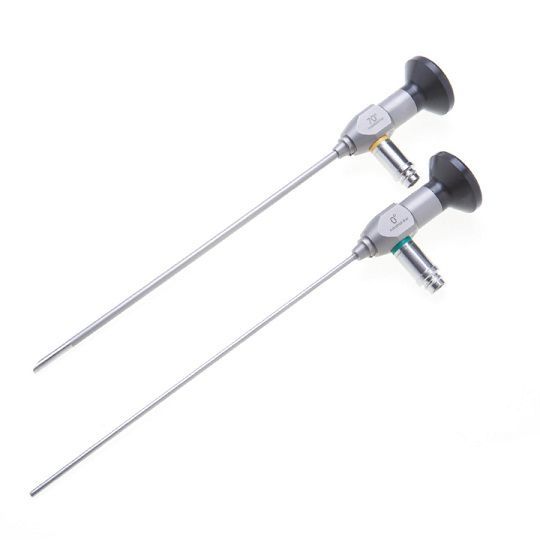 Rigid, Semi-rigid or S
emi-flexible
Probe 
Diameter
: 1.9 - 9mm
Length: 0.175 - 0.945m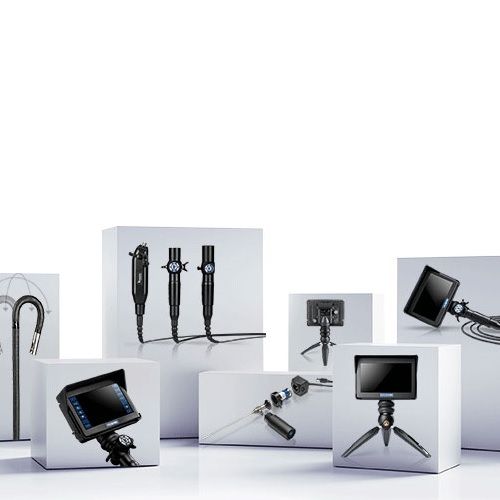 Videoscopes and Borescope Cameras
Compact or Modular Design
Probe Diameter: 2.4mm, 3mm, 
4mm, 6mm, 8mm
Probe Length: 1.5 - 7.5m,
up to 10 – 15m (custom configurations) 

Videoscopes and Borescope Cameras, Flexible Fiberscopes, Rigid Borescopes
Videoscopes and Borescope Cameras
Probe Diameters: 2mm (2.4mm) Videoscope, 3mm Videoscope, 4mm Videoscope, 6mm Videoscope, 8mm Videoscope
Working Lengths: 1.5m - 7.5m, up to 10m – 15m (custom configurations)

Flexible Fiberscopes
Probe Diameters: 2.4mm Fiberscope, 3.5mm Fiberscope, 4mm Fiberscope, 6mm Fiberscope, 8mm Fiberscope
Working Lengths: 0.4m - 2.7m

Rigid, Semi-rigid or Semi-flexible Borescopes
Probe Diameters: 1.9mm Borescope, 2.7mm Borescope, 4mm Borescope, 6mm Borescope, 8mm Borescope, 9mm Borescope
Working Lengths: 0.175m - 0.945m