FIBERSCOPE REPAIR and Flexible BORESCOPE Repair
Fiberscope Repair Service
Flexible Borescope Services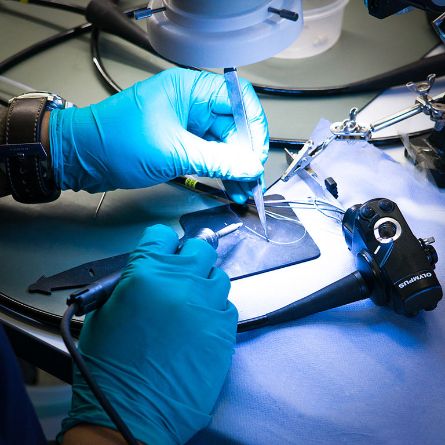 Fiberscope Repair Service

Challenges of Finding Proper Flexible Borescope Repair Service 

Maintaining low fiberscope repair and service costs is critical. It's not unusual for fiberscopes to get damaged or worn out in rough inspection environments. Considering complexity and uniqueness of the devices and time sensitivity of the back to work process finding reputable reliable flexible borescope repair service could be daunting. Borescope repairs can be surprisingly expensive and time consuming.

IT Concepts provides fiberscope repair for all makes & models of flexible borescopes. We specialize in small diameter fiberscopes with 2mm (2.4 mm) probe diameters and up, and we rebuild Olympus, GE, Machida, Storz, Everest, Hawkeye, Fujinon and almost all other brands of fiberscopes. Most repairs deemed complete rebuilds by other OEM's may turn out to be minor repairs. If an extensive free evaluation is completed and a complete rebuild is deemed necessary, we'll provide a quote to rebuild the unit. We'll rebuild the unit after your approval using only high-quality components. These components meet and surpass original manufacturer specifications. We employ proprietary distal optical systems that are designed to give the end-user greater depth of focus without having to interchange detachable optical tips, fostering quicker inspection times.

Whether your scope needs to be rebuilt or simply repaired, you will find our quality and price unparalleled. We recognize that you need your equipment back on site so we provide evaluations on fiberscopes at no cost to you and our turnaround times are much better than most other OEM's.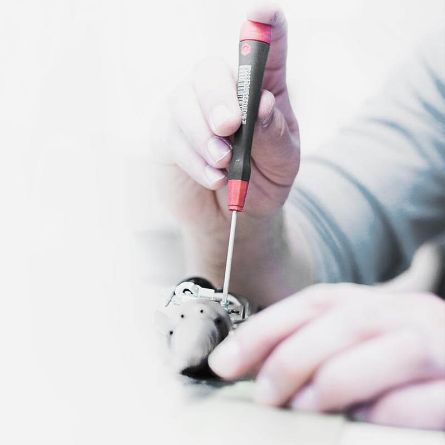 Benefits of Using Our Fiberscope Repair Service
We provide complete estimate turn around in 72 hours and even shorter times in urgent cases. We are able to complete repairs in 15 business days in most cases. For urgent repairs we usually have the serviced unit sent back to you in as little as 5 business days.
All of our technicians have more than 10 years of experience repairing fiberscopes. We are experts at identifying problems or broken components and replace only what is necessary. This allows us to provide reduced costs for you – our valuable client. Our fiberscope repair service prices typically run up to 50% less than the service prices of our competitors.
Deal directly with a live, knowledgeable person to get your unit serviced and back in the field quickly.
VIDEOSCOPE, VIDEO BORESCOPE, RIGID BORESCOPE Repair SERVICEs
Borescope Camera, Videoscope, and Rigid Borescope Repair Service
Borescope Repair Service for IT Concepts Product Line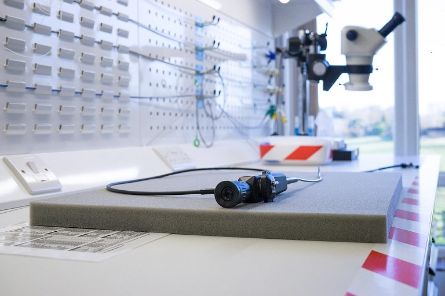 Borescope Repair Service

Borescope Camera, Videoscope, Video Borescope, Video Endoscope, Industrial Endoscope, Borescope, Rigid, Semi-flexible (Semi-rigid) Borescope Repair Service

We service our product line in а very short time
Advantages of dealing with us directly
Fast: Short borescope repair times

Economic: Economically priced borescope repairs

Reliable: High quality, lifetime and value maintenance

Secured: Guarantee backed up by direct OEM provided services

72 hours complete estimate turn around (and even shorter times in urgent cases)

15 business days repair completion (for urgent repairs the serviced unit usually sent back to you in 5 business days or even faster)

Up to 50% less cost (typically) than the service prices of our competitors