TURBINE BORESCOPE INSPECTION
Steam, Wind, and Gas Turbine Inspection
Steam Turbine, Wind Turbine, and Gas Turbine Non-Destructive Testing with Videoscope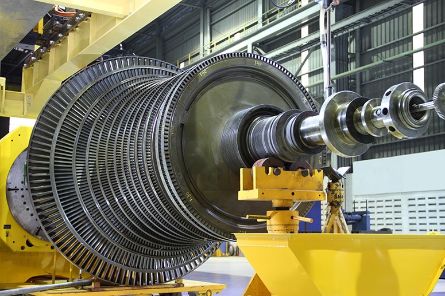 Steam, WIND, and Gas Turbine Inspection

Steam Turbine, Wind Turbine, and Gas Turbine NDT (Non-Destructive Testing) with Videoscope.

Turbines and power generators are essential pieces of machinery that need to be adequately maintained and repaired to ensure maximum service life and safety. NDT (Nondestructive Testing) and RVI (Remote Visual Inspection) with a video borescope is a cost-effective and efficient way to inspect equipment without disassembly and teardown. Steam and gas turbines run at extremely high pressures, and they need to be kept in good mechanical shape to do their jobs efficiently. Efficiency is always a concern. It is unacceptable to find out there is a critical issue with the gas turbine while in use. Proper maintenance plays a huge role in ensuring the functionality and safety of these turbines and engines. Safety is also very important in steam-powered turbines working environments. Finding mechanical changes before they become problems allow repairs to be made before there are losses in productivity. It can lessen the amount of production lost to unexpected shutdowns for repair.
IT Concepts videoscopes (video borescopes, borescope cameras) allow hard to reach places to be visualized and include a light source to illuminate the area under inspection. This allows steam or gas turbines to be monitored for wear and tear, and problem areas to be identified, without having to dismantle the whole unit. The portable nature of videoscopes allows to use them virtually anywhere turbines are located. Video and photos of inspection process can also be recorded, stored, and documented for future reference. Keeping a record of past inspections enables to identify possible future problems before they affect the efficiency of your system. Proper use of video borescopes to inspect turbines will save you time and money and help ensure the ongoing safety of the equipment.

Advantages of video borescope inspection of turbine
Perform safety inspections without the turbine disassembly and teardown

Visualize hard to reach places



Locate foreign objects
Record inspections for future reference and monitoring potentially troublesome changes over time 

Find a problem and know what to expect before turbines are taken apart 
Depending on nature of inspection and type of turbine you can find a wide selection of IT Concepts videoscopes. To inspect extra small bores and cavities from 0.4mm diameter micro borescopes will be the best option. If remote inspection should be done on the distances up to 10m, check out
XLED PRO DUAL VIEW
and
Explosion Proof VIDEOSCOPE-XT
. Industrial videoscope inspection systems with remote measuring capability are also available.
Original pictures from the practice of different industries
WHAT WE SEE
Individually configured for your needs
Recommended Products
Mobile, stationary, combinable & expandable, compact & modular