EXPLOSION PROOF BORESCOPE CAMERA
VIDEOSCOPE-XT
Explosion Proof Videoscope

Military Aircraft Approved, 
MIL-STD-810G Tested, UL Certified for Class I Division 2,
ATEX Certificate Explosion Proof Borescope Camera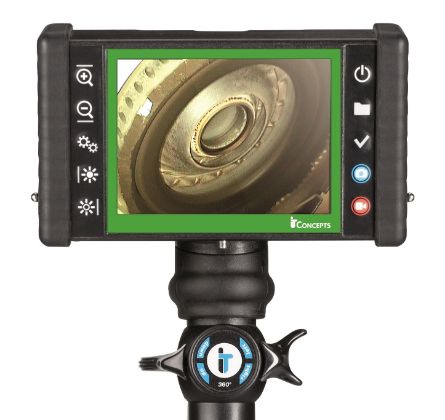 Explosion Proof Borescope Camera
VIDEOSCOPE-XT
Compact Flexible Video Borescope System

Extremely compact and portable mechanical characteristics, minimal weight and optimal packaging options are valuable attributes of the VIDEOSCOPE-XT.

VIDEOSCOPE-XT
Explosion Proof Videoscope
Compact and Flexible Video Inspection System
Inspect areas not previously seen in harsh industrial environments. Inspections are faster and more reliable. Field portable, battery powered VIDEOSCOPE-XT kits provide field inspectors with all the tools to save time and money. Long life battery capability is optimum for meter tube and gas path inspections. Inspect meter tube vanes to insure critical gas flow. Identify blockages and corroded gas measurement components. Accurately record flow and realize proper resulting revenue.
The range of diameters available cover all aviation turbines and power plants. 4mm and 6mm diameters for aviation compressors (LPC and HPC). 6mm for LPT and HPT hot sections as well as the combustion chamber. The range of diameters covers all areas identifying dings, torn blades, missing material and burn marks.
The VIDEOSCOPE-XT is easy to set up and use. A push of a button and you ready to go – store all media compatible videos and still images in high resolution. Quick "in and out" of the hazardous locations and inspection areas with small bend radius to access tight areas or corners. 360 degree all way articulation provides complete field coverage of the inspection site with single handed inspection. Precise tip positioning and tactile articulation control allows the inspector to finely position the high-resolution optics for spectacular views inside turbines, compressors, tanks, vessels and operating machinery. Images are presented on a bright, high-resolution 5" display.

Sun screen option for daylight use

Long life battery operation
Field Portable, Robust, Durable VIDEOSCOPE-XT Set is kitted hard plastic Shipping & Carrying Case

Made locally in the USA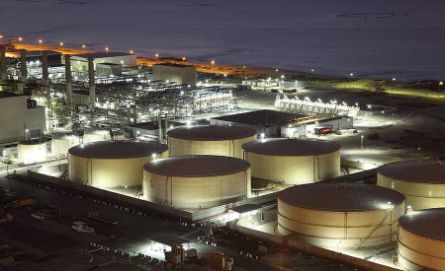 Intrinsically Safe Borescope Camera vs. 
Explosion Proof Borescope Camera
Terms Intrinsic Safe and Explosion Proof are used to describe products destined for use in hazardous (explosive) environments. Such products are designed and manufactured to prevent a malfunction or normal operation in electrical process equipment from initiating an explosion or fire through ignition of flammable or combustible materials and matters that may be present in the surrounding hazardous atmosphere.

What Is Intrinsic Safe and Explosion Proof
Intrinsically safe borescope camera should limit its produced energy, electrical and thermal, to a level below that required to ignite a specific hazardous atmospheric mixture.

Explosion proof borescope camera should be capable of withstanding and containing any explosion originating within the housing, so preventing sparks and flames within the housing from igniting surrounding specific hazardous atmospheric mixture.

IT Concepts VIRESCOPE-XT Unique Capabilities
IT Concepts design, develop, manufacture and sell VIDEOSCOPE-XT line models, which are explosion-proof certified in accordance with the regulations and quality system requirements of internationally recognized and accepted regulatory standards. We are working on intrinsically safety certification process for the VIDEOSCOPE-XT line.

Since there is currently no according to our best knowledge intrinsically safe borescope camera (intrinsically safe videoscope) on the market, IT Concepts new military tested explosion-proof VIDEOSCOPE-XT systems are the best option to carry out inspections in hazardous environments. These units have been tested under MIL-STD-810G method 511.6 (explosive environment) and in accordance with UL standards represented by NFPA 70, Article 500: Class 1 Division 2 (Class 1 Div 2) requirements for hazardous locations. They are UL certified for Class I Division 2 and have ATEX Certificate of Conformity for Group II Category 3 Equipment Intended for Use in Potentially Explosive Atmospheres Directive 2014/34/EU.

The VIDEOSCOPE-XT is a great RVI (Remote Visual Inspection), NDT (Nondestructive Testing) tool for fuel tank inspections, police, forensic, and military applications, customs and border protection (border control), aviation, gas turbine, steam turbine, land based turbine, power generation, and nuclear power plant inspections.

Explosion Proof Camera
VIDEOSCOPE-XT
Product Highlights 
Tested Under MIL-STD-810G Method 511.6 (Explosive Environment, MIL-STD-810 Ratings)
UL Certified for Class I Division 2 Hazardous Locations (Class 1 Division 2, Class 1 Div 2, Class I Div 2, Class I Div II, Class 1 Div II)
ATEX Certificate of Conformity for Group II Category 3 Equipment Intended for Use in Potentially Explosive Atmospheres Directive 2014/34/EU
Working Length: from 1.5m (4.9 ft) up to 10m (33 ft)
Diameter: 4mm (0.16"), 6mm (0.24"), 8mm (0.314")
High-resolution CMOS Camera, with 90-degree FOV (Field of View) 

Large Integrated Display (5.0"/12.7 cm) with VGA 640x480 Resolution

Built-in Digital Zoom

3-stage Adjustable LED Illumination

Safe, Cold Fiber Optic illumination supplied via LED in the handle eliminates potential for spark in Explosive Environments & Hazardous Locations


4 Way Tip Articulation with 360° Rotation

Rechargeable 6h Battery

32,000 Images or 500 hours of Video Can be Stored on 32GB SDHC Card

Portable, Robust, Durable Set in a Hard Plastic Carrying Case
What's Included 
Explosion Proof Borescope Camera VIDEOSCOPE-XT, Li-Ion (Lithium Ion) Rechargeable Battery, Charger for Li-lon Rechargeable Battery, AC Adapter, SD Memory Card, User's manual, Pelican Type ABS durable plastic case.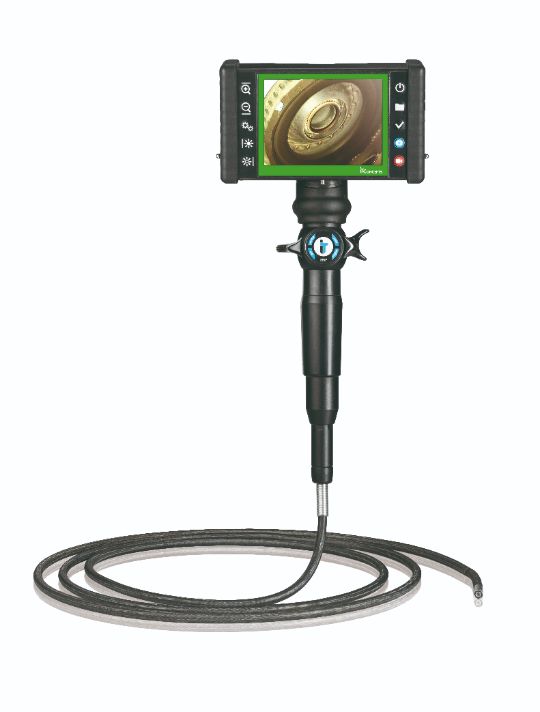 ADVANCED IMAGING TECHNOLOGY 
4-Way Articulating Borescope Camera
4-way articulating video borescope for complete 360-degree field coverage in all of your borescope and videoscope applications
Articulation mechanism with true Tactile Feel

Chip in the Tip Advanced Optics & Imaging Technology

Cold and brilliant fiberoptic or LED in the tip support IT Concepts new and innovative FOLED illumination technology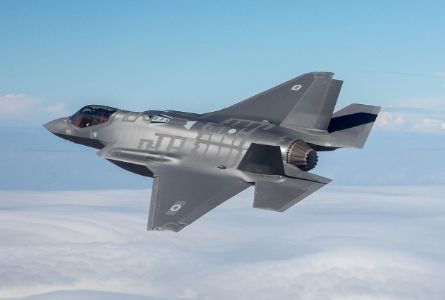 Hazardous Locations Ratings
UL Class I, Division 2: File # E477160
ATEX Certified: ITVS17ATEX9828X (ATEX Videoscope, ATEX Borescope Camera)
MIL-STD-810G; Method 511.6
NFPA 70: Class I, Division 2 Compliant
Factory Mutual (FM) Compliant
ISO 9001
CE Compliant
Military Aircraft Approved Videoscope

Original pictures from the practice of different industries
ADVANCED IMAGING TECHNOLOGY
Our videoscopes deliver crisp, high-resolution images. The reliable image quality increases your probability of detection, helping you make clear decisions and maintain crucial systems.