RIGID Video Borescope
iXBO PRO

Rigid Video Borescope
Rigid Videoscope
Probe Diameter: 6mm, Length: 0.260 – 0.360m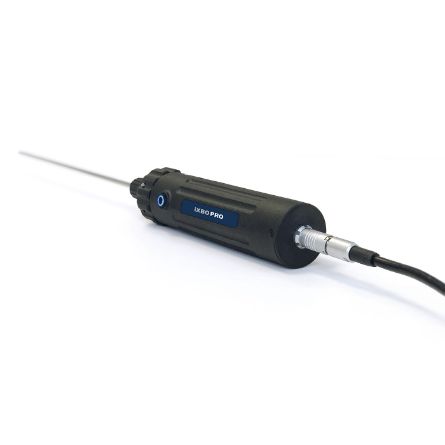 Rigid Video Borescope


iXBO PRO


The iXBO PRO is a high-resolution rigid video borescope (also known as a rigid videoscope) featuring a robust, enclosed stainless steel design. With a 6mm diameter and options for forward or side direction of view (DOV), it is available in lengths of 260mm, 360mm, or longer lengths in custom configurations. This rigid videoscope allows live video of inspections to be viewed on an external monitor or recorded for future reference. It is well-suited for industrial and security-related inspection applications.

IT Concepts Rigid Video Borescopes
Rigid Video Borescopes
Rigid video borescopes, also known as rigid videoscopes or rigid borescope cameras, are remote visual inspection (RVI) instruments that use miniature image sensor chips (digital video cameras), lens assemblies, and advanced illumination systems - typically comprising light-emitting diodes (LEDs) or laser diode light sources - at the distal end of their rigid straight insertion tubes. This design enables the capture of high-resolution video footage and high-quality still images. The sensor then transmits the visual data to a liquid crystal display (LCD) screen incorporated into the control unit, allowing inspectors to examine the images in real time and record the visual data for subsequent expert analysis and documentation. Rigid video borescopes offer high image resolution and quality at a lower price point than flexible video borescopes due to their simpler system design.

Rigid video borescopes are ideal for remote visual inspection (RVI) in manufacturing industries or companies that carry out routine, repetitive inspections with the scope mounted in a fixed position. Common applications for rigid videoscopes include cylinder bore, metal casting, gunsmithing, and forensic video borescope inspections.

IT Concepts Rigid Video Borescopes
IT Concepts rigid video borescopes are available with a 6mm probe diameter and lengths of 260mm, 360mm, or longer lengths in custom configurations. We offer a variety of rigid video borescopes with different lengths, DOVs, and price ranges. Enclosed in a durable stainless steel design, our rigid videoscopes are resistant to water, dust, minerals, synthetic oils, hydraulic fluids, aviation fuel, kerosene, gasoline, and diesel fuel. IT Concepts rigid videoscopes are rugged, versatile, and ergonomically designed to withstand harsh industrial environments for extended periods of use. 

iXBO PRO Rigid Videoscope
The IT Concepts iXBO PRO rigid videoscopes (rigid video borescopes) are designed for quick inspections of relatively accessible areas in industrial settings. Combining easy handling, high-resolution image quality, durability, and an attractive price point, the iXBO PRO is an excellent solution for various inspection needs.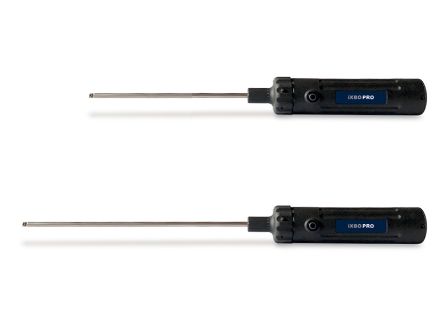 iXBO PRO Rigid Video Borescope Characteristics
AIT Advanced Image Sensor with 800x800 pixels resolution

6mm prob diameter (outer diameter)

260mm, 360mm or longer (custom configurations) working lengths

0° or 90° DOV (Direction of View)

Stainless steel durable design

± 180° rotatable shaft (rotatable probe)

Handle material: PA1102, excellent resistance to chemicals, especially hydrocarbons,

aldehydes, ketones, mineral bases and salts, alcohols, fuels, detergents and oils/greases

PA1102 is made from renewable raw materials

IP 53 Protection class unit

Light: 2-fold high-power LED on the tip

Video interface: 8 PIN (for iCapture PRO), HDMI PRO with monitor/touch display, HDMI ZOOM with monitor/touch display

Industrial grade storage and transportation case 
iXBO PRO Rigid Videoscope Unique Capabilities
Durable design, easy handling, high image quality and a very attractive price point
Unique design with high resolution camera provides clear, bright, high resolution images even in ambient lighting conditions
2 High Power LEDs controllable via the IT Concepts software EIOS in the 0-100% range provide perfect illumination
High precision welded tip (distal end) drastically reduces the probability of tube tip separation, and provide trouble free, safe inspections
Convenient and ergonomic design to allow truly single-handed controls operations
Enclosed high-grade stainless-steel insertion tube design provides a durable, fluid resistant, corrosion free rigid borescope with reliable outer protection
The iXBO PRO rigid videoscope universally adapts to almost any video system for recording video or digital still images to store inspection results and import the images to your system 
Individually configured for your needs
MORE RIGID BORESCOPES, BORESCOPE AND FIBERSCOPE ACCESSORIES
Mobile, stationary, combinable & expandable, compact & modular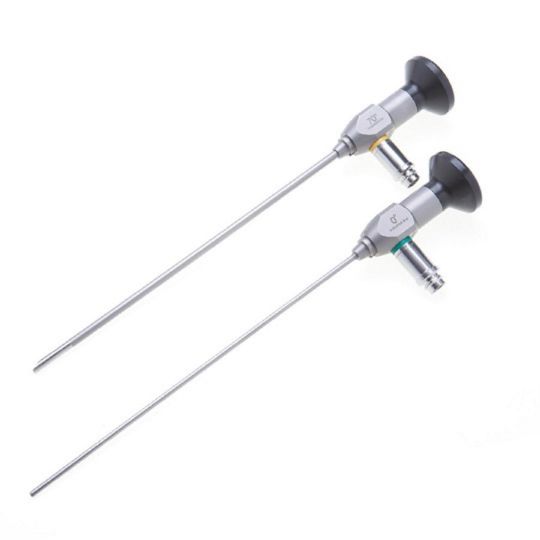 Rigid,Semi-rigid or S
emi-flexible
Probe
Diameter
: 1.9 - 9mm
Length: 0.175 - 0.945m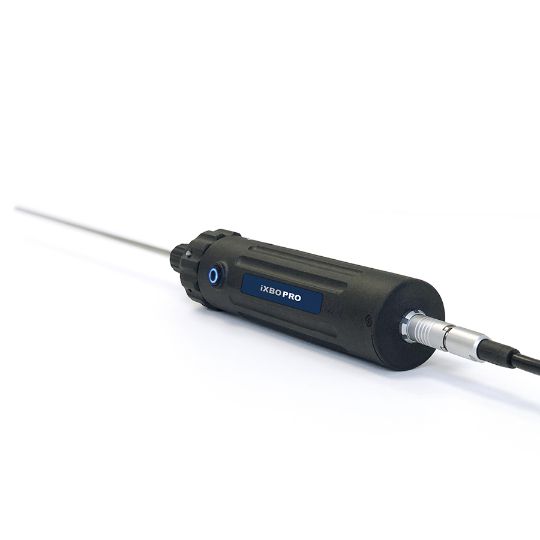 Rigid Videoscope
Probe Diameter: 6mm
Length: 0.260 - 0.360m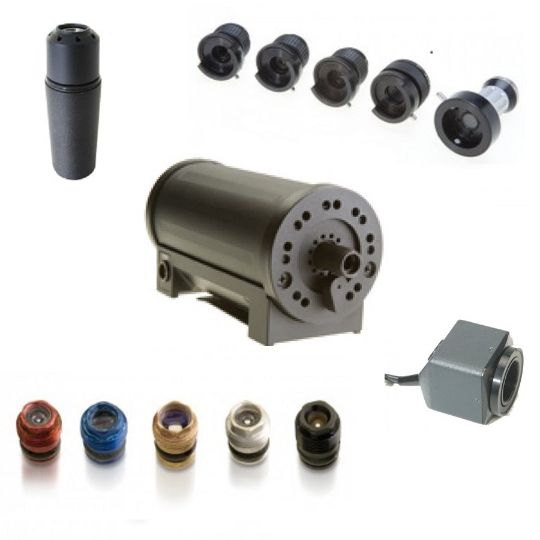 For Flexible Fiberscopes, Rigid Borescopes, and VIdeoscopes
Light Sources, Borescope & Fiberscope Cameras, Side View Tips, Tip Adapters, Imaging Hubs, Storage and Transportation Cases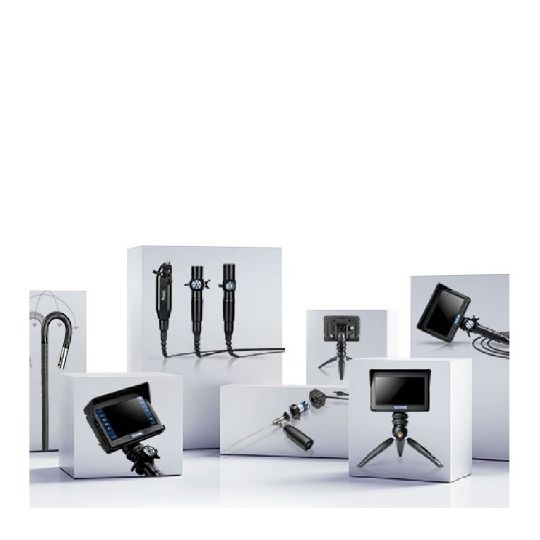 Videoscopes, Flexible Fiberscopes,
Rigid Borescopes
Probe Diameter: 1.9 -
9mm
Probe Length: 1.5 - 7.5m,
up to 10 - 15m (custom configurations)

Videoscopes and Borescope Cameras, Flexible Fiberscopes, Rigid Borescopes
Videoscopes and Borescope Cameras. Probe Diameters: 2mm (2.4mm) Videoscope, 3mm Videoscope, 4mm Videoscope, 6mm Videoscope, 8mm Videoscope. Working Lengths: 1.5m - 7.5m, up to 10m – 15m (custom configurations). Flexible Fiberscopes. Probe Diameters: 2.4mm Fiberscope, 3.5mm Fiberscope, 4mm Fiberscope, 6mm Fiberscope, 8mm Fiberscope. Working Lengths: 0.4m - 2.7m. Rigid, Semi-rigid or Semi-flexible Borescopes. Probe Diameters: 1.9mm Borescope, 2.7mm Borescope, 4mm Borescope, 6mm Borescope, 8mm Borescope, 9mmBorescope. Working Lengths: 0.175m - 0.945m.